When I got my XLE AWD in 7/2019, I noticed the cargo/trunk is dimly lit by a tiny lamp on the side. Coming from a 2005 odyssey, where the cargo light is on the roof, I was shocked.
What was Toyota thinking. I found this on ebay
Toyota SIENNA 2011-2020 LED Light rear trunk cargo luggage Lamp super bright | eBay
. About $80.
It did involved drilling a hole into the top roof panel and spliced into the existing side trunk lamp. Now I can see clearly thr cargo /trunk contents at night
Now there is an improved version that comes with its own panel just plug and play. About $120, way easier to install.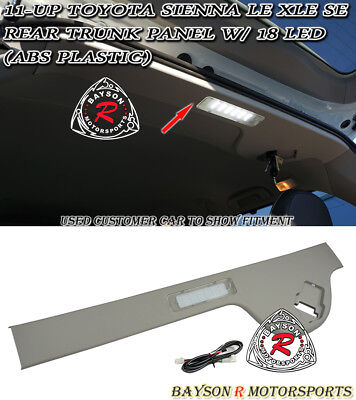 TOYOTA SIENNA. Back to Top. FREE to US lower 48 states.
this one is in TAN or light gray do ask the seller