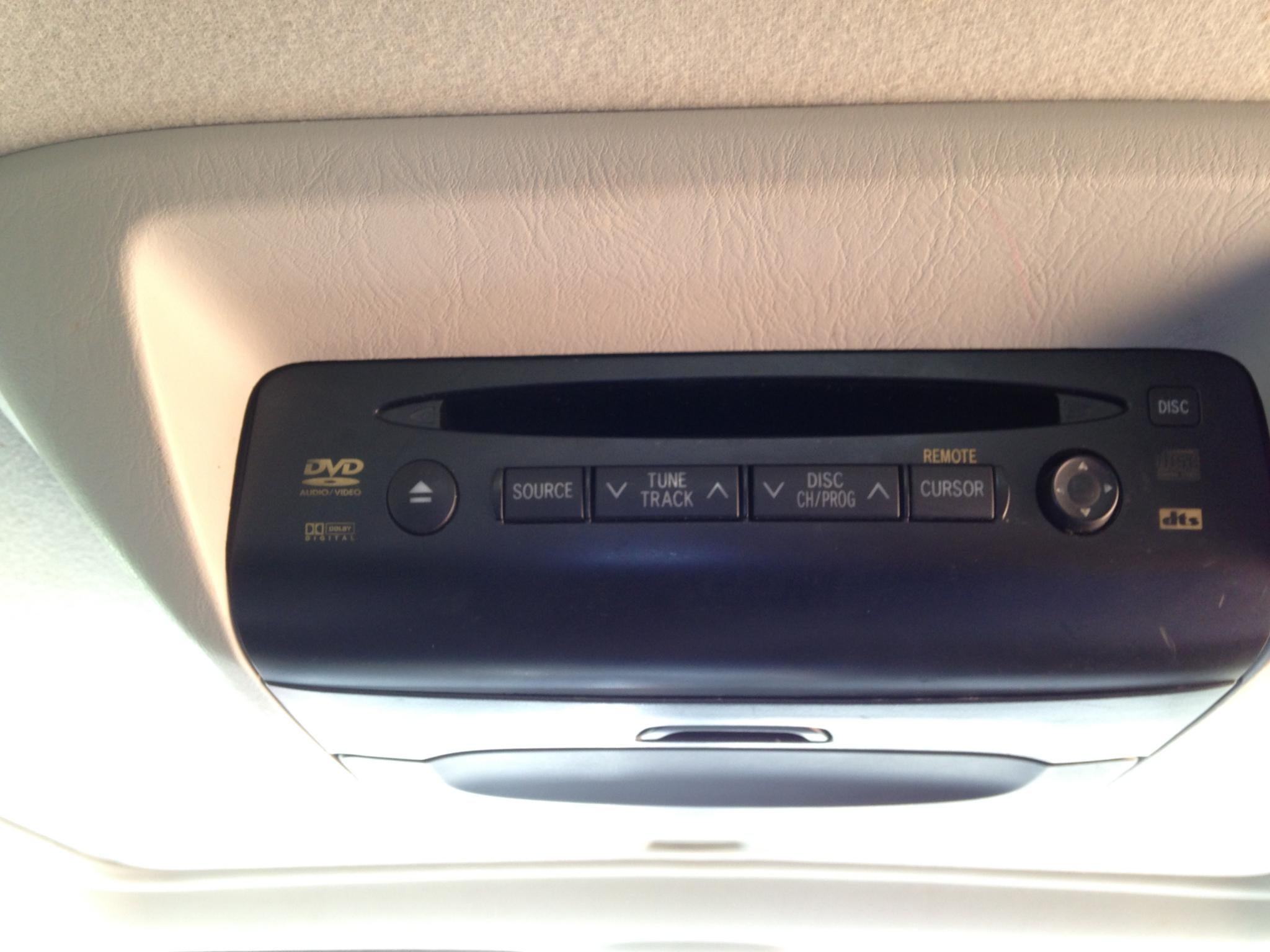 9
This is a quick and easy guide to replace your OEM with another OEM (pic1). I found one listed at $150 on eBay OBO and got it for $100. (Should have started lower maybe?)
It's literally a 5 minute job.

Tools Needed: 10mm socket, 1/4" ratchet, 1/4" extension (about 6"), pliers (needle-nose preferred)

Step 1: Carefully pull down the cover assy. There are 4 plastic pegs holding it up (see pic2 and pic3). They are not super fragile, so don't worry too much, just pull straight down.
Step 2: Unplug the wire bundle. It's a tight-fitting clip that pinches up from the bottom. After unplugging, just let it hang there.
Step 3: Remove the 4 bolts in the corners. they are black and 10mm. They backside of the unit will hang on the roof-mounted tabs (pic5) and the front of the unit should be held steady by 2 black plastic inserts (pic6).
Step 4: Use a pair of pliers to compress these inserts (pic7), allowing the DVD unit to slip off. The DVD unit should now be completely free of the van (pic8).

Install in reverse order.

I've included a pic the topsides of the units (pic9) for label information purposes. The part number is 86680-45020, but the digital parts manual I have lists it as ending in 45021.

My "new" player was actually a few months older than my "old" one, but it seems to work fine. My old one just stopped reading discs one long trip recently, in-between movie watching. Took out a finished movie, put another in, and nothing. "DVD ERROR"
I tried using a cleaning DVD but that did nothing after several attempts. C'est la vie.

I hope this helped someone out. Good Luck.